Delivery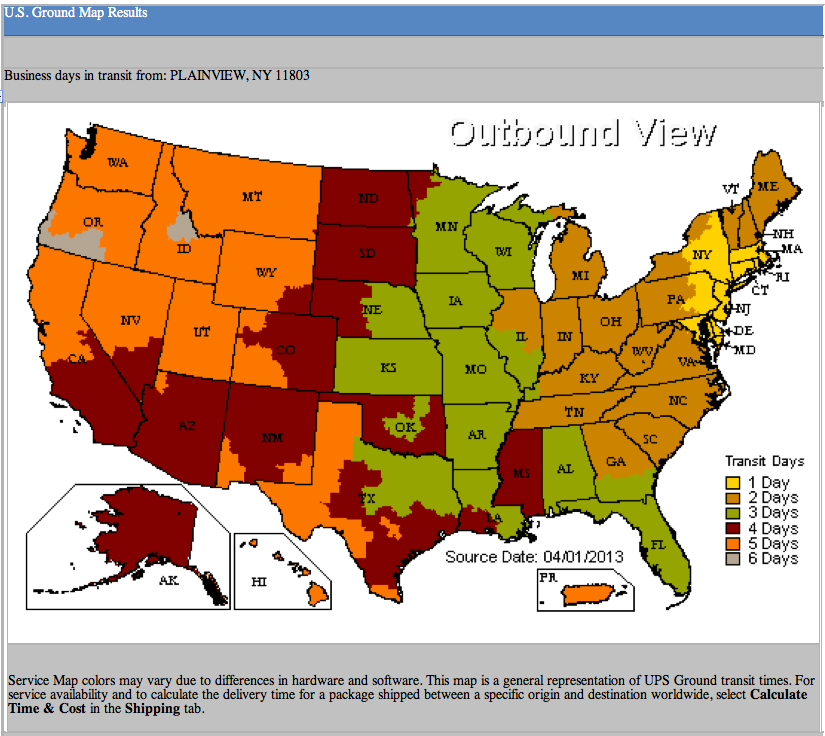 Delivery
Shipping & Delivery Most order ship from Plainview NY within 2 days of being received. Standard ground takes 5 to 7 days. If we are out of an item and it requires ordering you will receive an email with details. 3 Day shipping require 3 business days. 2 Day shipping requires 2 business days. Next day require next business day. Business Days are defined as weekdays, Monday-Friday, 9am – 4pm Eastern Standard Time, excluding Saturday, Sunday and Holidays.
Expedited Example
If you place an order for Next Day Shipping on a Monday afternoon, the order will leave our warehouse on Tuesday, and arrive to you on Wednesday. Most orders ship via UPS, and typically, the longest it will take is 5 days from the day after you place your order. Orders for items which are backordered or out of stock may take longer to ship depending on availability
Sample Shipping
All sample orders ship free via United States Postal Service, which can vary 1-7 days. Sample orders cannot be tracked.